Outside Clubs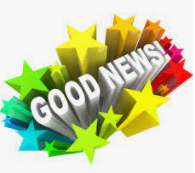 Outside Clubs are sometimes invited to run activities for the school clubs. Selection of the clubs on offer is overseen by Mr Adair. Parents/carers should be aware that there are no teachers present during these activities. Collection for these clubs is from the front entrance area. We are delighted that some of these activities have been able to run in an adapted form with Covid-19 Procedures in place. Parents/carers are reminded that they should not entre the school building due to Covid-19 procedures.
Good News Club--We host the Good News Club run by youth workers from local churches. The club meets from 3:00 to 3:40 for 6 week blocks throughout the year. There is no cost for this club.
Judo--JOIN JUDO AT Ballyhenry Primary School. Your son/daughter will learn multiple judo techniques, take part in advanced exercises, but most importantly they will have FUN! Visit their website for more information: www.teamtetsu.com or call us on 07565333225 Stephen Beattie - Head Coach
Football--AMJR Football runs football sessions for all ages. This club takes place outdoors and children should be dressed for the weather! https://www.amjrcoaching.co.uk
Junglenastix is a fun-filled gymnastix programme for P1 to P4. which helps to develop core skills in an active, non-competitive environment. Run by Candy Le Roux (junglenastix123@gmail.com) who is always happy to help!
Uplift--Uplift is a performing arts company that strives to teach the highest quality of performing arts in Northern Ireland whilst maintaining a massive degree of fun. The aim is to help students and cast members with confidence and self-esteem by using the three main disciplines of performing arts (Dance, Vocals and Stagecraft). Co Founder: Ryan Moffett www.http://www.weareuplift.com
Ballyhenry Primary School, 45 Ballyhenry Ave, Glengormley, Newtownabbey BT36 5AZ | 028 9084 1316